Niagara Falls is a natural wonder that has been a world-renowned tourist attraction for 200 years. They are a group of three waterfalls at the southern end of Niagara Gorge, spanning the border between the province of Ontario, in Canada, and the state of New York, in the United States. The largest one is Horseshoe Falls, also known as Canadian Falls, which is on the international border of the two countries. The smaller American Falls and Bridal Veil Falls are located within the U.S.A. Bridal Veil Falls is separated from Horseshoe Falls by Goat Island and from American Falls by Luna Island, both islands being located in New York.
The scenic Niagara River flows north from Lake Erie to Lake Ontario and forms part of the border between Canada (Ontario) and the United States (New York). The Falls have long been an important site for hydroelectric power and ancillary industries.
Niagara Falls seen from Canada. The smaller American Falls are on the left. The Horseshoe Falls (Canadian Falls) are on the right.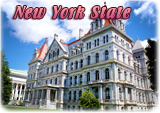 The American Falls seen from Canada.
The Canadian Niagara Falls, in Ontario, with its hotels, casinos and the Skylon Tower, on the right (photo from Niagara Falls Tourism).
Niagara Parks Botanical Garden
Shadows accentuate the depth of the canyon that the Niagara River has carved over the past 12,000 years (photo acquired on April 2, 2021 and published by NASA Earth Observatory).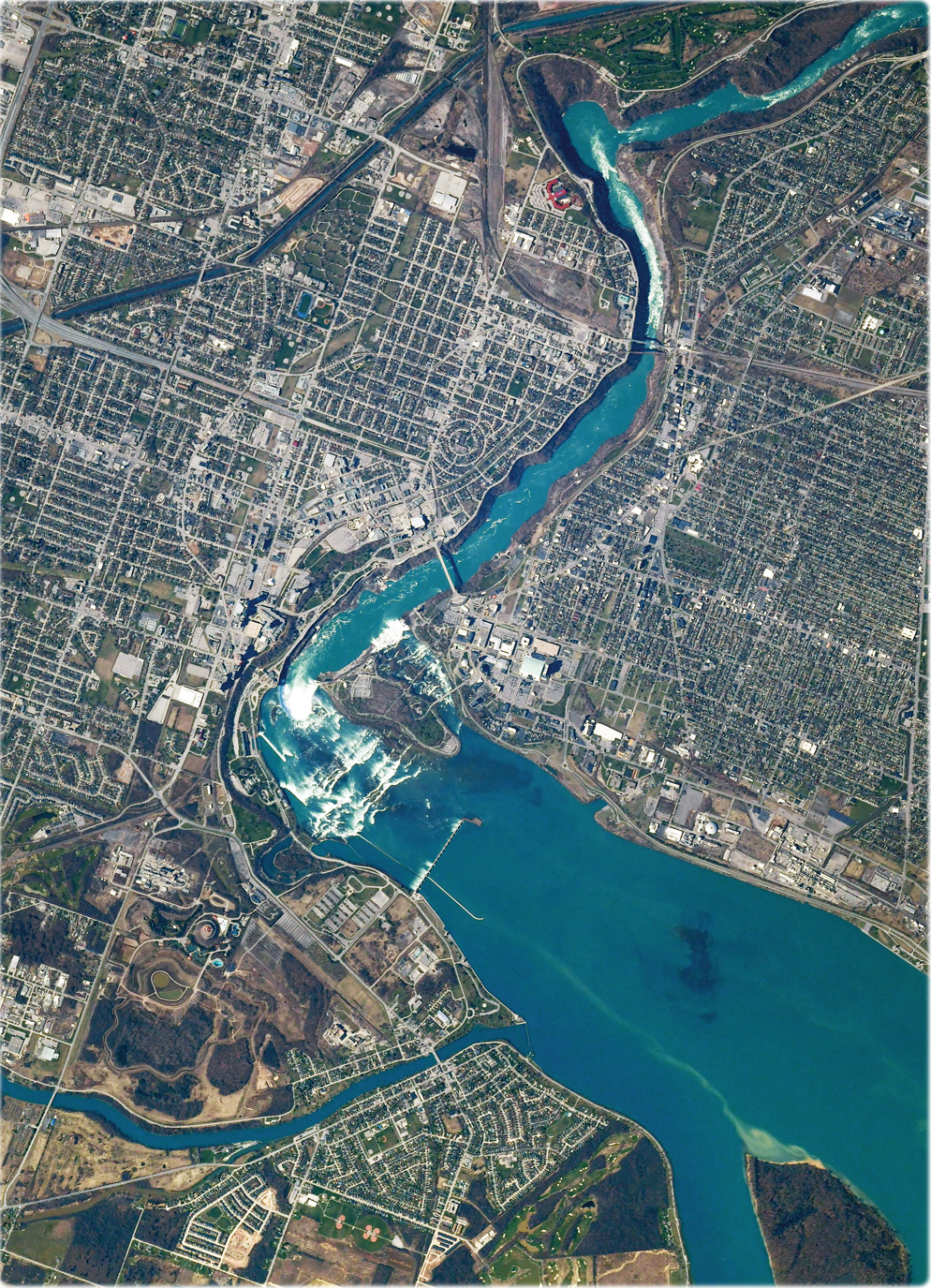 Niagara River draining Lake Erie (bottom) into Lake Ontario (top), composition of two images acquired about a month apart (March 21 and April 29, 2007), published by NASA.
American Falls in the winter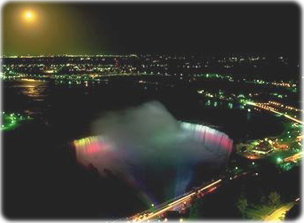 Copyright © Geographic Guide - Tourism in North America.