The Republic of Ecuador is a country in the Western South America, bordering the Pacific Ocean at the Equator, between Colombia and Peru. It is divided into 24 provinces: Azuay, Bolivar, Canar, Carchi, Chimborazo, Cotopaxi, El Oro, Esmeraldas, Galapagos, Guayas, Imbabura, Loja, Los Rios, Manabi, Morona-Santiago, Napo, Orellana, Pastaza, Pichincha, Santa Elena, Santo Domingo de los Tsachilas, Sucumbios, Tungurahua, Zamora-Chinchipe. Capital Quito.
Satellite image of Galapagos


Copyright © Geographic Guide - Travel American Continent.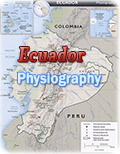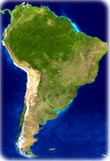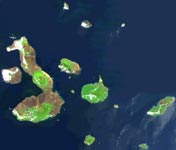 Map base: United Nations.