California is state in the western United States, bordering the Pacific Ocean. It is the third largest U.S. state and is bordered by Oregon to the north, Nevada and Arizona to the east, and the Mexican state of Baja California to the south. The capital is Sacramento and the largest city is Los Angeles.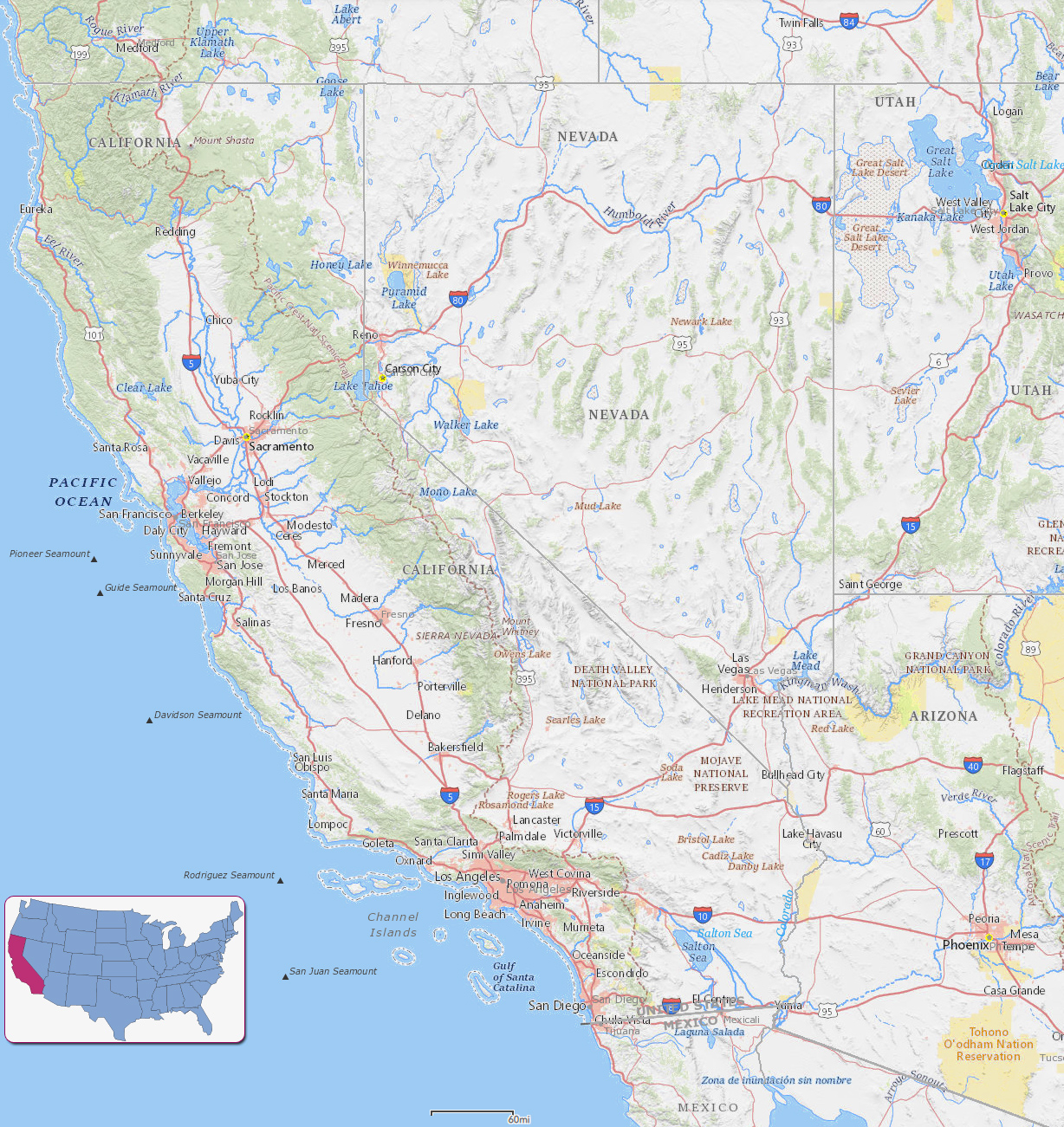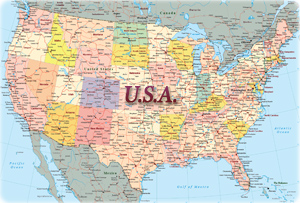 The Hyde Street in San Francisco, with Alcatraz island in the background (credit: Lewis Sommer, San Francisco Convention & Visitors Bureau).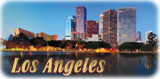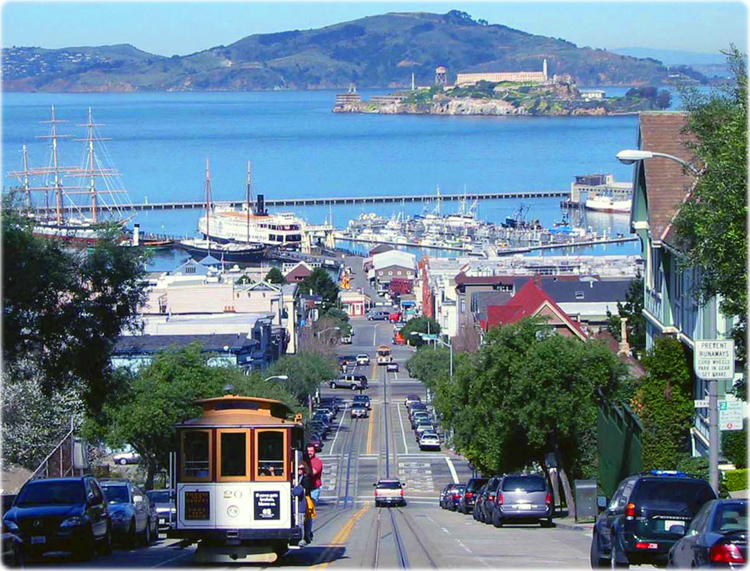 Copyright © Geographic Guide - Travel. American Continent.
Source (edited): USGS National Map.