The Slovene lands were part of the Holy Roman Empire and Austria until 1918 when the Slovenes joined the Serbs and Croats in forming a new multinational state, renamed Yugoslavia in 1929.
In 1991, Slovenes conquered its independence. Historical ties to Western Europe, a strong economy, and a stable democracy have assisted in Slovenia's transformation to a modern state. Slovenia acceded to the EU in 2004. The national capital is Ljubljana.
The valley of Logarska in the Kamnik-Savinja Alps is one of the most beautiful and peaceful glacial valleys in Europe (photo Igor Maher).
Above, Riviera Portorož, a resort at the Adriatic coast (photo: archives Hoteli Morje).
View of Ljubljana with the castle overlooking the Old Town, full of narrow cobblestone streets, galleries and boutiques, while the more modern part of the city begins across the Ljubljanica river (photo Igor Modic).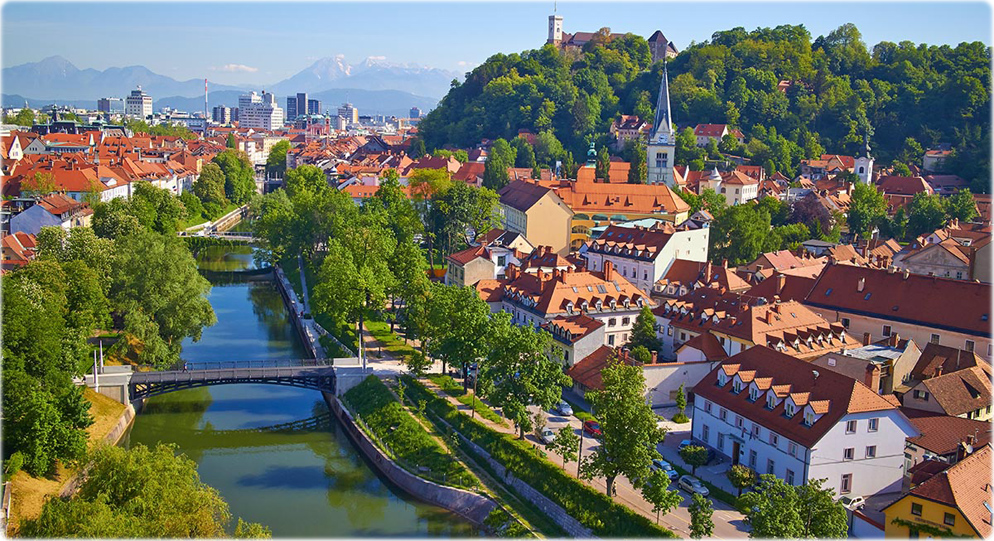 Ljubljana (photo Janez Kotar).

Copyright © Geographic Guide - Travel European Continent.