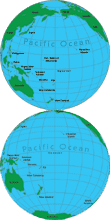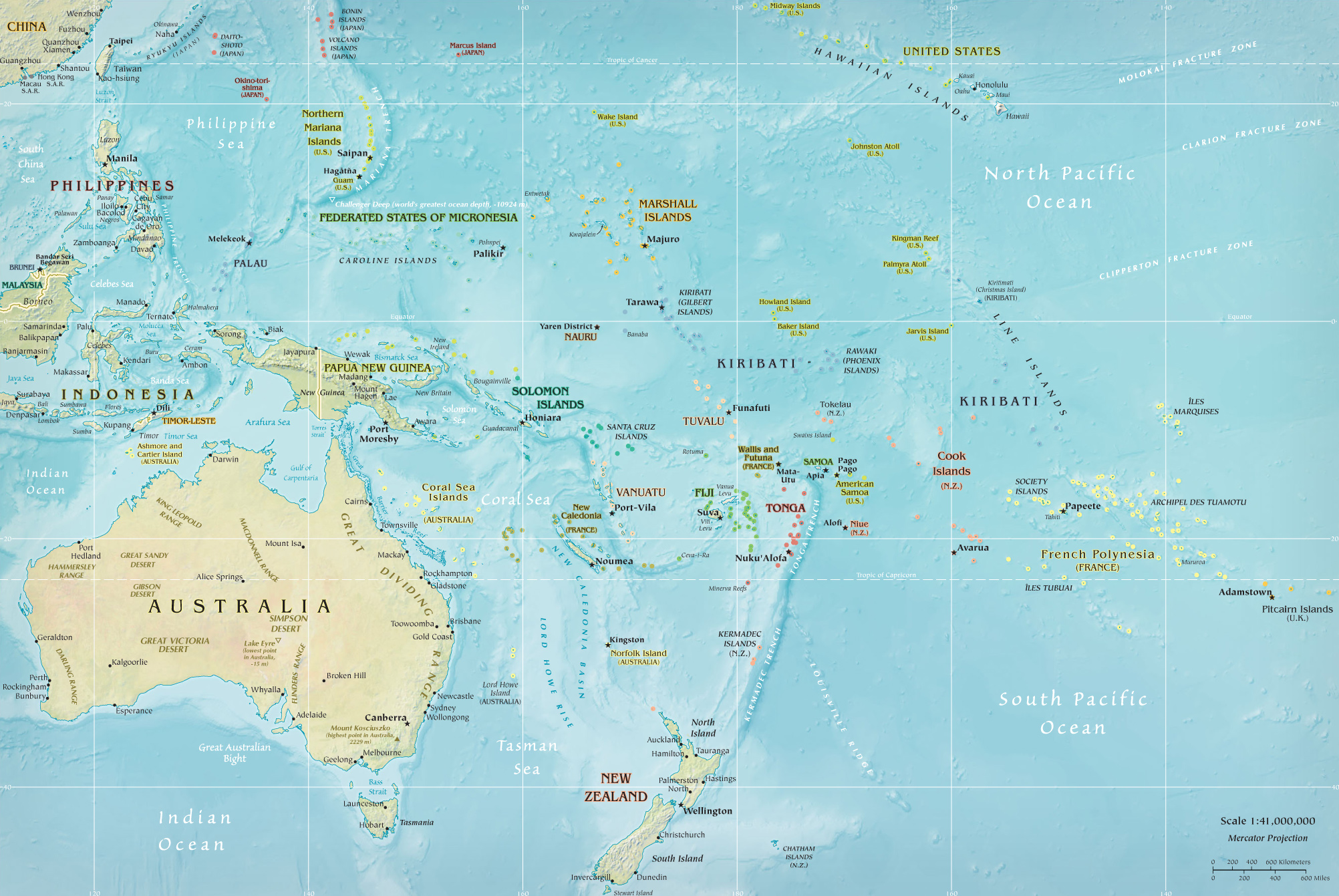 kangaroos in Australia. There are over 60 different species of kangaroo, all having powerful back legs with long feet. All female kangaroos have front-opening pouches that contain four teats where the young kangaroo is raised until it can survive outside the pouch.

Copyright © Geographic Guide - Travel Pacific Islands.
Map

: CIA - The World Factbook 2009.