Michigan is a U.S. state in the East North Central region of the country. The capital is Lancing and the largest city is Detroit. Michigan has scenic and recreational advantages based on its central location on the Great Lakes and to thousands of inland lakes threaded by thousands of miles of streams.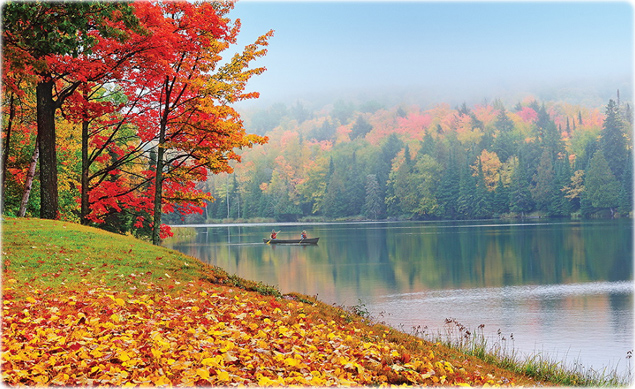 Fall colors at Lake Plumbago, near Baraga, Michigan (photo John McCormick / Pure Michigan).
Downtown Grand Rapids, the second largest city in Michigan.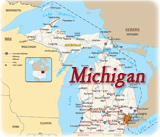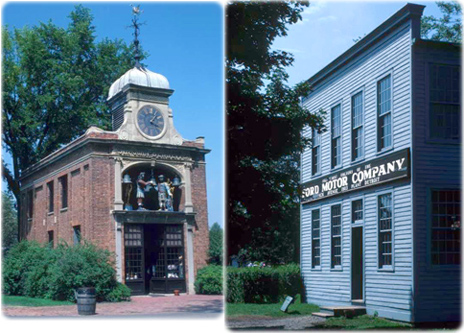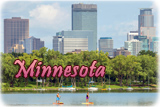 The Ambassador Bridge over Detroit River that connects Detroit with Windsor, in Ontario.
Ice climbing at Pictured Rocks National Lakeshore (photo Pure Michigan)..
Mission Point, a resort located on the sunrise side of Mackinac Island. It features more than 18 acres of lakefront (photo Brian Walters).

Copyright © Geographic Guide - Travel United States of America.
Backpacking in Michigan (Per Breiehagen Photography).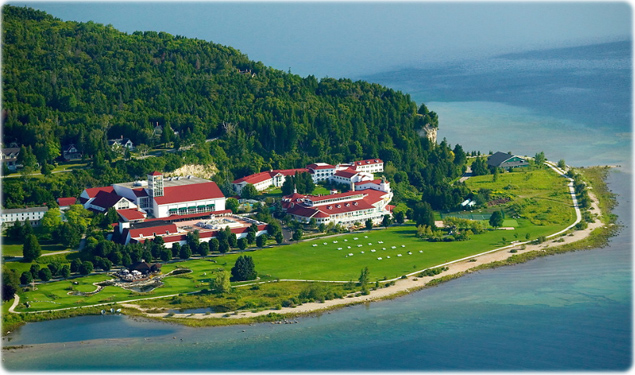 Evening in downtown Marquette, Upper Peninsula (Ryan Gajewski Courtesy of Pure Michigan).
Detroit Riverwalk (photo Pure Michigan)
buildings in the old Ford Village in Greenfield, Michigan.