Political map of Guinea-Bissau, Africa continent. The capital is the city of Bissau. Border: Guinea and Senegal. More: Cabo Verde.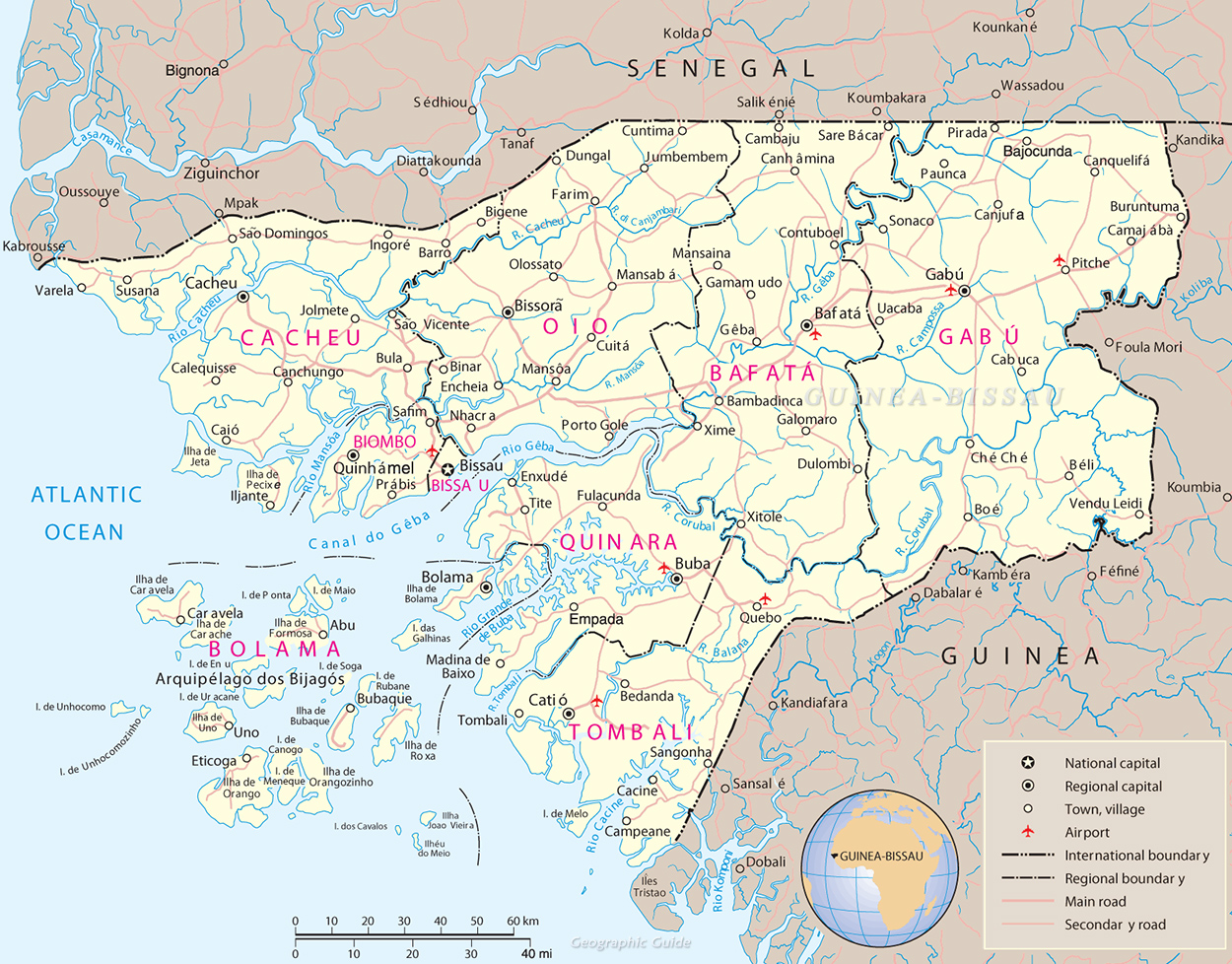 Image acquired on February 6, 2019 by the ISS, showing several physiographic details of Guinea-Bissau. The Bijago Islands provide refuge for sea turtles and migratory bird species. The Rio Corubal enters the sea and deposits a muddy load of sediment in the waters near the capital city of Bissau.


Copyright © Geographic Guide - Travel.

Map base: United Nations.