Florida is a state in the southeastern United States, bordering the Atlantic Ocean and the Gulf of Mexico. It is a region of vast marshes, numerous lakes and extensive forests. On this varied pattern of physical features are the farmlands and urban areas. It entered the Union in 1845. The capital is Tallahassee and the largest metropolitan area is Miami.
Florida is bounded north by the states of Georgia and Alabama.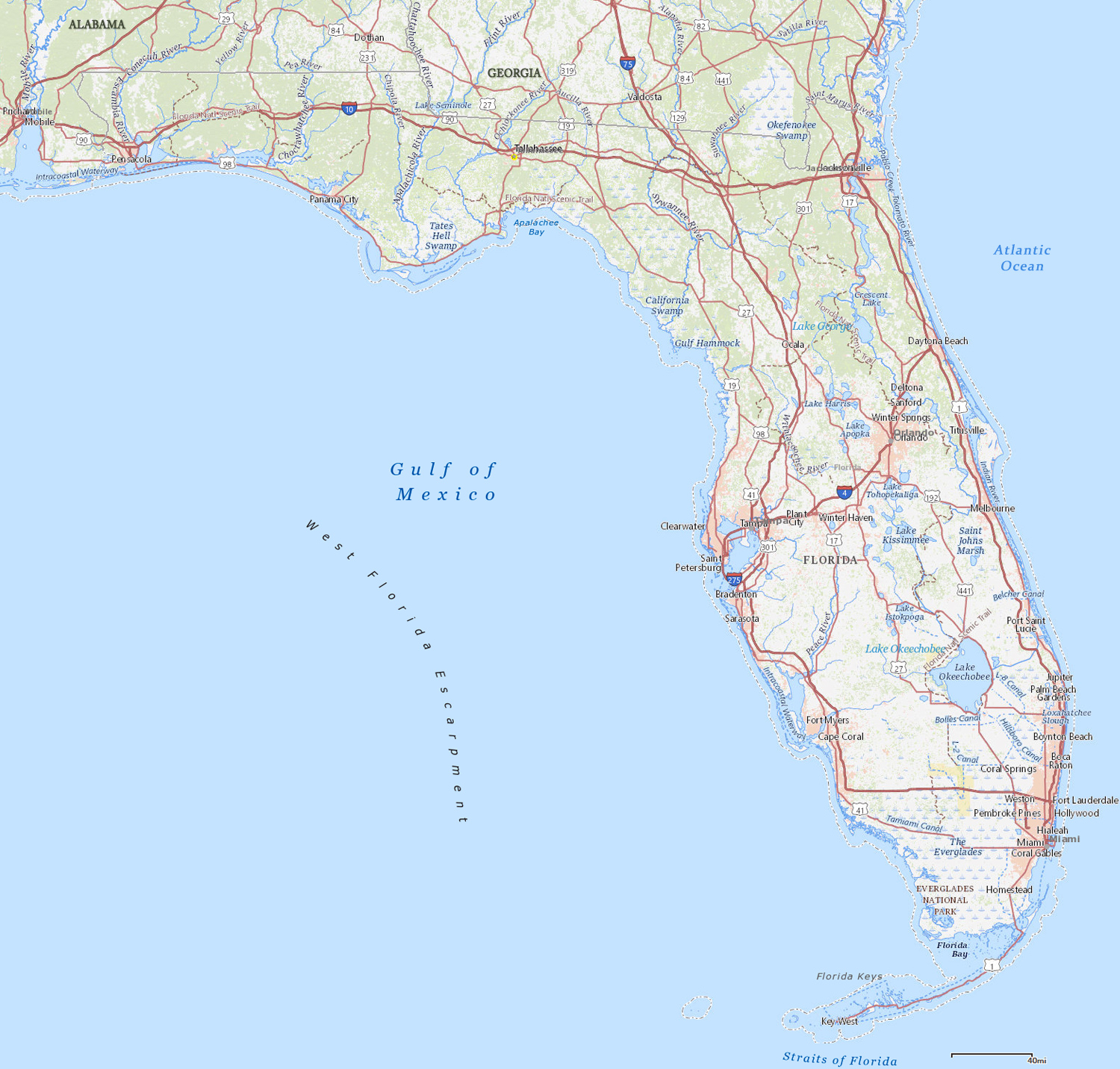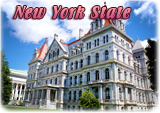 This photograph captures the southernmost city in the continental United States, Key West, with the runways of the Key West Naval Air Station, near the center of the photograph. The island of Key West (6 km long and 3 km wide, located 97 km southwest of the southern tip of Florida) is one of the Florida Keys, a chain of small coral and limestone islands and reefs that curves southwest for 240 km from just south of Miami Beach to Key West (NASA, November 1990).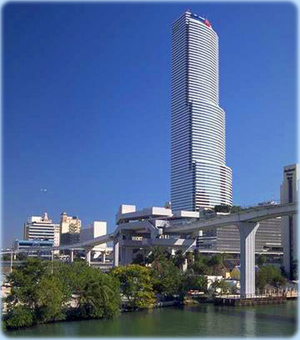 Metrorail by the Miami river.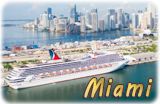 Miami waterfront (photo Visit Florida)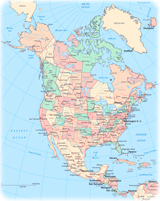 Copyright © Geographic Guide - Travel American Continent.
Source (edited): USGS National Map.