Saint Pierre and Miquelon
Saint Pierre and Miquelon is an overseas department of France, located near the Southern shore of the Canadian island of Newfoundland. It is the last remaining part of New France in North America to retain French sovereignty. During the early part of its 500 year history, the island changed ownership numerous times between France and Britain. Only in 1816 were the islands permanently claimed by France, and French settlers came from Brittany, Normandy, and the Basque areas.
Map: U.S. Central Intelligence Agency.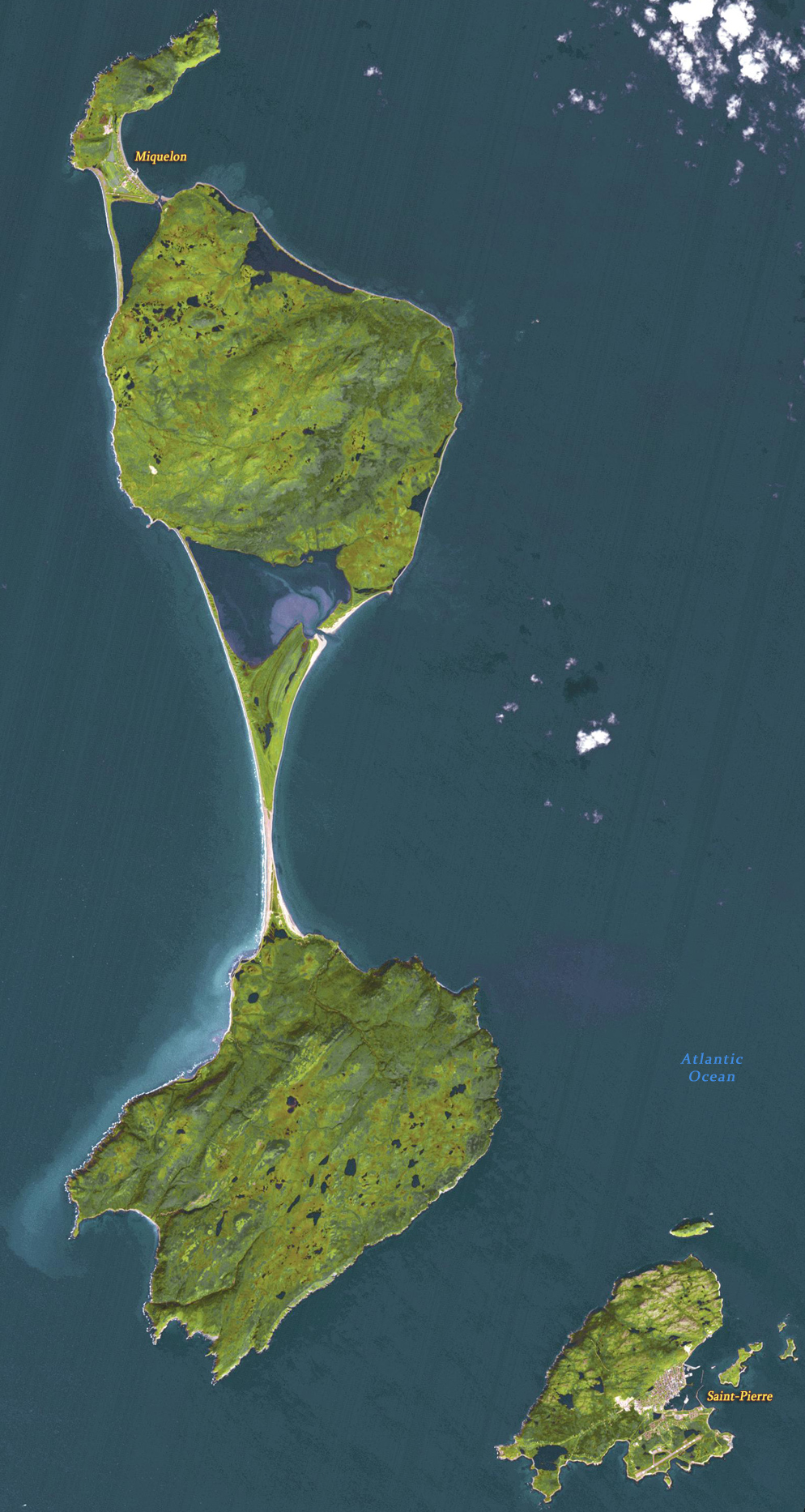 3-D perspective of Saint Pierre & Miquelon islands (NASA).
Image of Saint Pierre and Miquelon acquired on September 27, 2011. It covers an area of 25.5 by 45.6 km, and is located at 46.9 degrees north, 56.4 degrees west. ASTER Image.
Saint Pierre and Miquelon


Copyright © Geographic Guide Travel North America.