North America Physical Map

Waterton Lakes National Park, in Alberta, Canada.

Physiography of North America. Map extracted from the Atlas of Canada Reference Map Series, 2005. Mount McKinley (Denali), located in Alaska, is the highest mountain peak in North America, with a summit elevation of 6,190 m above sea level. Large glaciers flow off the slopes of the Mount McKinley.
Scenery of the Monument Valley, Arizona.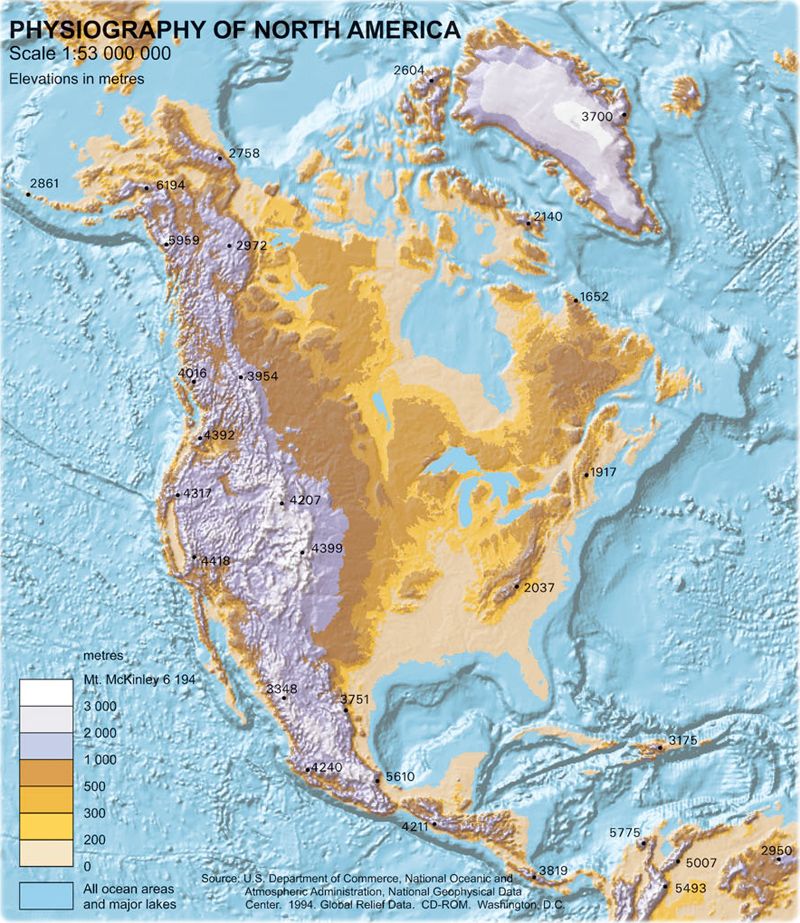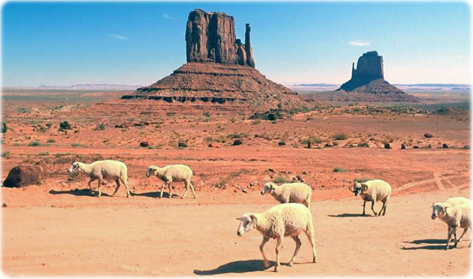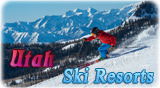 Copyright © Geographic Guide - Travel American Continent.
Map: U.S. Central Intelligence Agency.