Scandinavia is a region of northern Europe, traditionally consisting of Norway, Denmark, Sweden, Finland and Iceland. A land conquered by the Vikings who colonized wide areas of Europe from the 9th to the 11th century.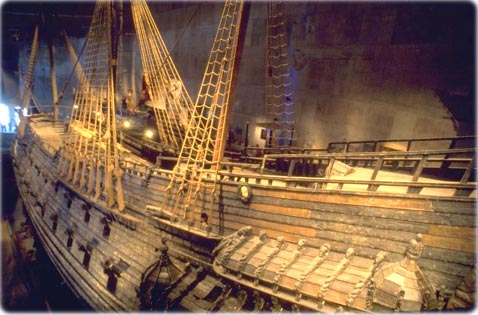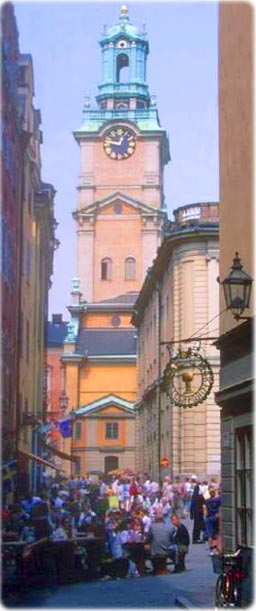 Vasa Warship at Museum, in Stockholm, Sweden. The mighty royal warship unexpectedly sank in 1628, during its maiden voyage. In 1961, after 333 years it was rescued from the bottom of the Baltic Sea.
The sun never sets midsummer in the Arctic region of Norway ►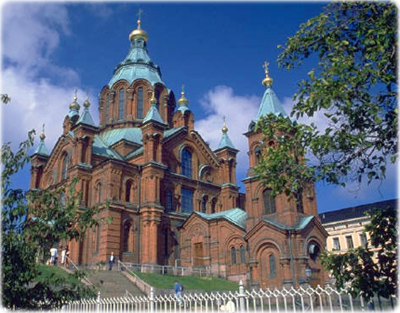 Longyearbyen is the administrative center of Svalbard and is located on Spitsbergen, the largest island of the Svalbard archipelago, part of the Kingdom of Norway. It is the world's northernmost town with over 1000 people. The settlement was founded in 1906 by John Longyear, owner of the Arctic Coal Company. Until the early 1990s the coal mining industry was the major employer of Longyearbyen. Near Longyearbyen, the Global Crop Diversity Trust administers the Svalbard Global Seed Vault, an Arctic safe capable of storing millions of crop seeds as a safeguard against natural and human disasters.
Stockholm Old Town, Sweden
Uspenski Cathedral in Helsinki, Finland. The Western Europe's largest Orthodox cathedral, designed by the Russian architect A. M. Gornostayev. It was completed in 1868 and honors the Virgin Mary.
Longyearbyen, Svalbard, Norway. This perspective view was created by draping a simulated natural color image over an ASTER-derived digital elevation model. The image was acquired on July 12, 2003, and is located at 78.2 degrees north latitude, 15.6 degrees east longitude.

Copyright © Geographic Guide - Northern Europe.