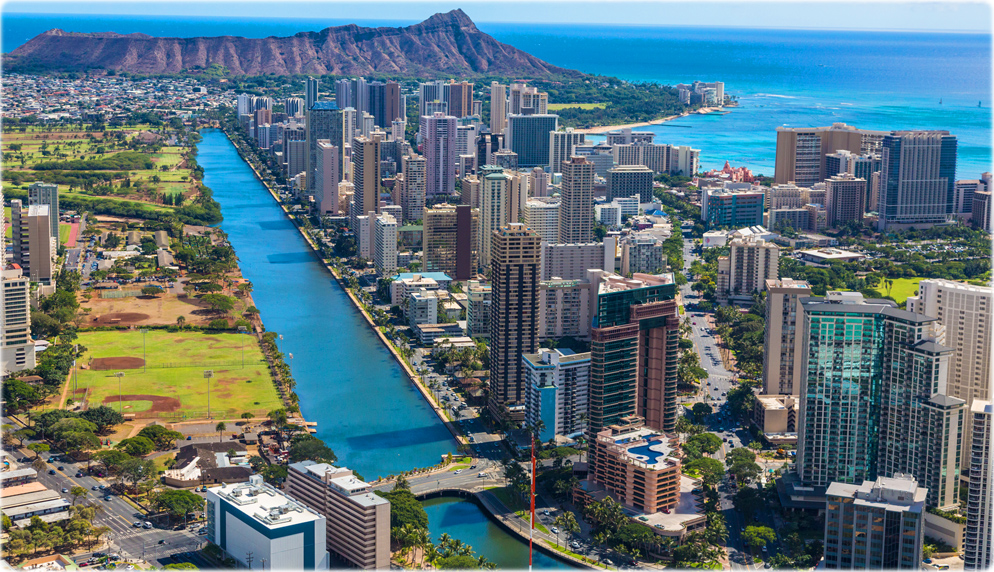 Copyright © Geographic Guide - Travel United States.
Waikiki neighborhood and the Ala Wai Canal in Honolulu.
Honolulu is a city, a port, a county, the state capital of Hawaii and dominates the economic, cultural, social and political life of the State. The County of Honolulu includes all of Oahu island and several islets.
Honolulu is the most visited Hawaiian island. Its landscape is rugged and mountainous, but with some great beaches. The north shore has some big waves that attract many surfers.
View of Waikiki beach and hotels.


Queen's Beach in Waikiki, named after Queen Liliuokalani ( Vincent Lim / HTA).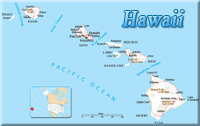 Lolani Palace in the Honolulu's civic center. It was completed 1882, served as the legislative seat and it is now a museum (Tor Johnson / HTA).
Waikiki beach at dusk (Tor Johnson / HTA).

Credit: Tor Johnson / HTA.
Credit: Tor Johnson / Hawaii Tourism Authority.
Credit: AJ Feducia / HTA.