Political Map of Middle East
The Middle East is a geographic region encompassing countries in West Asia and Northeast Africa. It usually includes Jordan, Israel, Palestine, United Arab Emirates, Egypt, Kuwait, Yemen, Oman, Saudi Arabia, Iran, Qatar, Iraq and other countries.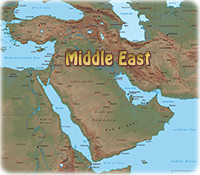 The Roman Ecce Homo arch crosses the Via Dolorosa in Jerusalem (photo official tourism Israel).
Copyright © Geographic Guide - Travel Asia.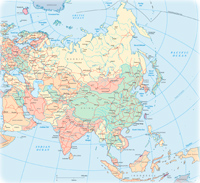 Political Map of Middle East