Duomo Cathedral, in Milan. Its construction started in the 1380's, in white marble, on a site where others churches had existed before. It was completed only in the 19th century.
At the left, the Leaning Tower of Pisa.
Venice - Italy
Venice is one of the most beautiful and picturesque cities of the world. It was constructed on a group of small islands, in the Adriatic coast of Italy. Venice is cut by some canals and the islands are connected by several bridges. Venice has buildings with impressive architecture, many of them are memories of the Middle Ages, when Venice had a powerful empire and was an important cultural center of Europe.
Carnival and masks in Plaza San Marco, Venice (Carnevale di Venezia).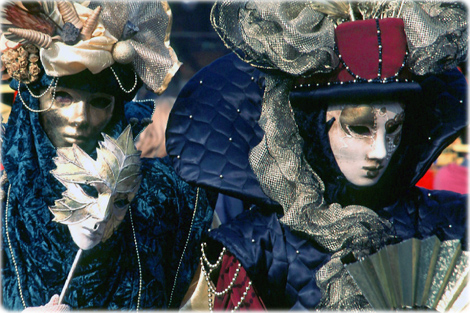 Capri, in Italy. This island in Napoli province is one of the most popular resorts in southern Italy. Its magnificent scenery and the mild climate attracts tourists from all over the world.
Entrance of the Cathedral of Milan, built between 1386 and 1887.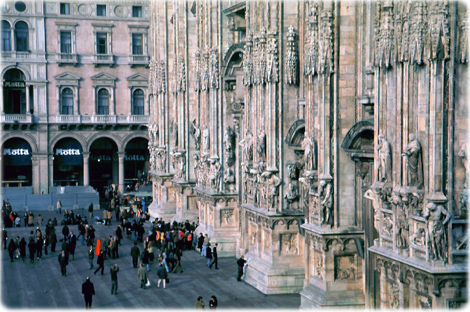 Gondolas and the Rialto bridge, in Venice.

Copyright © Geographic Guide Travel