Connecticut is one of the six New England states, in the northeastern United States. Settlement in the region dates from 17th century. Hartford is the capital of Connecticut and the center of the state's largest metropolitan area. Bridgeport is the largest city. Connecticut is bordered by the states of Rhode Island, Massachusetts and New York.
Political Map of Connecticut
Long Island Sound (185 km long.), an arm of the Atlantic Ocean, was once a river valley with the river flowing from west to east. Some 12000 to 15000 years ago, glaciers scoured out the valley and dumped their deposits on what is now Long Island.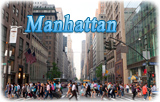 Copyright © Geographic Guide - Travel American Continent.
Source (edited): USGS National Map.