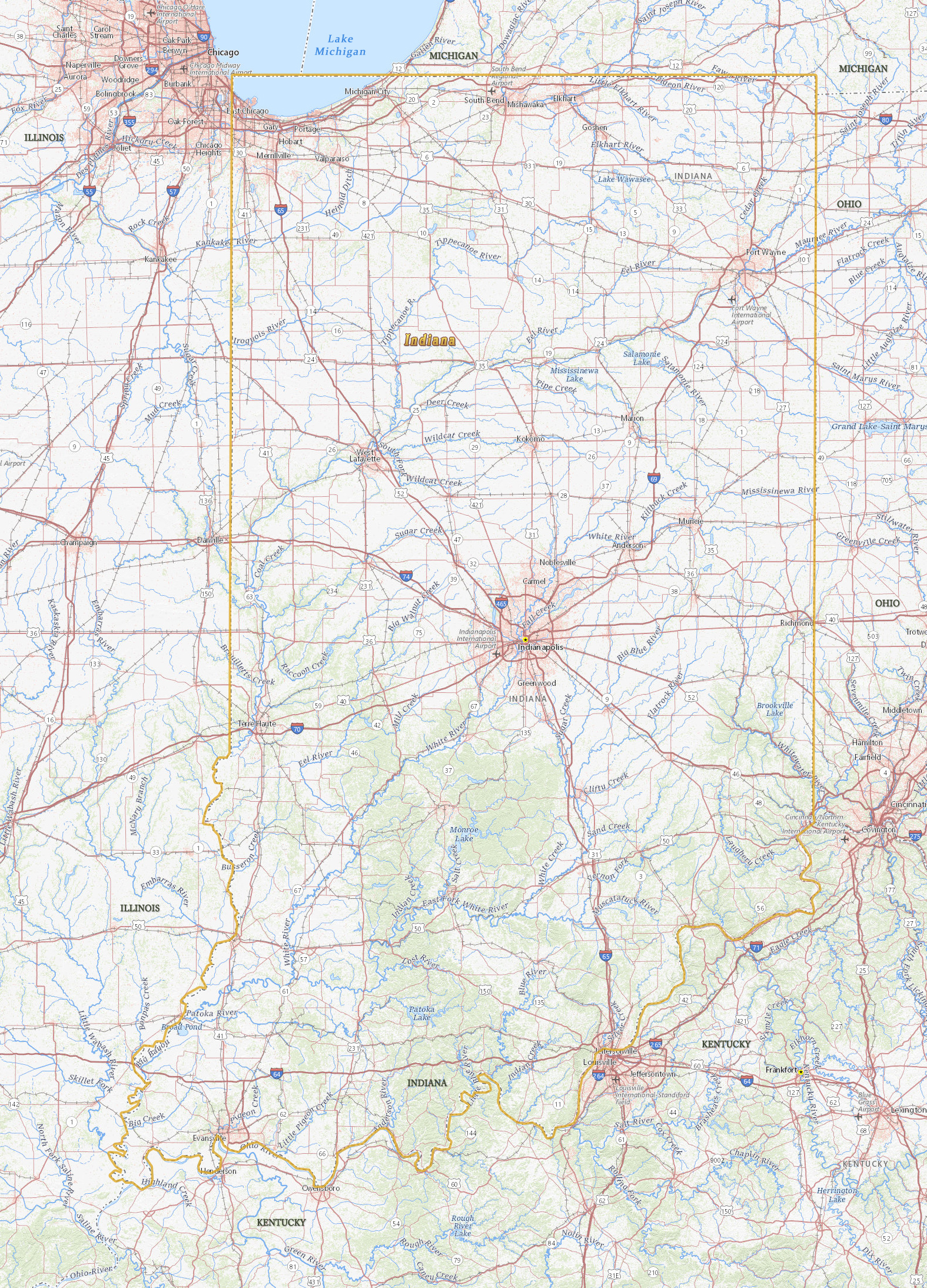 Indiana became a state of USA in 1816. Indianapolis is the capital and the largest city. Indiana is bordered by the states of Michigan, Ohio, Kentucky and Illinois. Lake Michigan is to the northwest.
Indiana includes parts of two natural regions, the Central Lowland and the Interior Low Plateau. The highest point is in Wayne County and is only 383 m above sea level.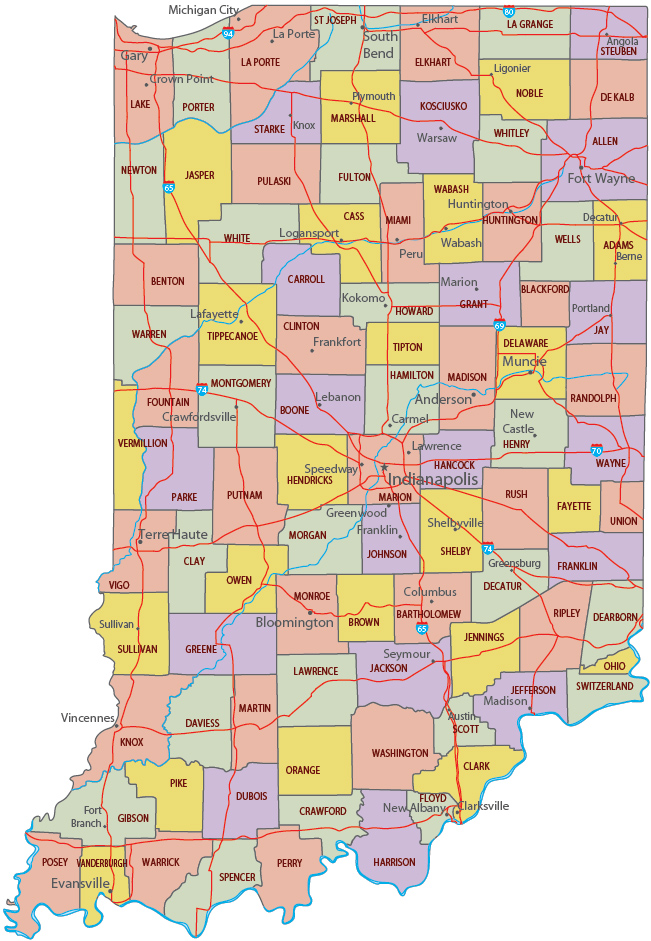 Copyright © Geographic Guide - Travel United States.
Source (edited): USGS National Map.