Maine is a U.S. state in northern New England. Its coastline has picturesque coves, harbors, lighthouses and many islands. Maine is noted for its scenic beauty with many lakes, rivers, wooded areas and mountains. The capital is Augusta and the largest city is Portland.
Nubble Island Lighthouse, Cape Neddick Point, Maine.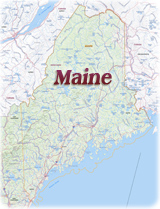 Portland Head Light, located in Cape Elizabeth.
The Old Port District in Portland, the largest city in Maine (photo Visit Portland).
Below, Sand Beach in the Acadia National Park (photo NPS / Will Greene).
Augusta, capital of Maine.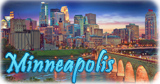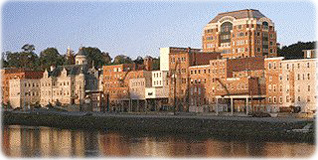 Notre Dame du Mont Carmel, built in 1909, St. John Valley, Maine Acadian Culture (photo NPS).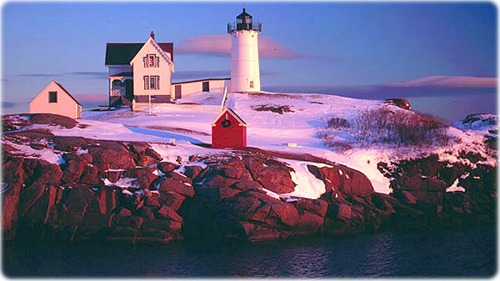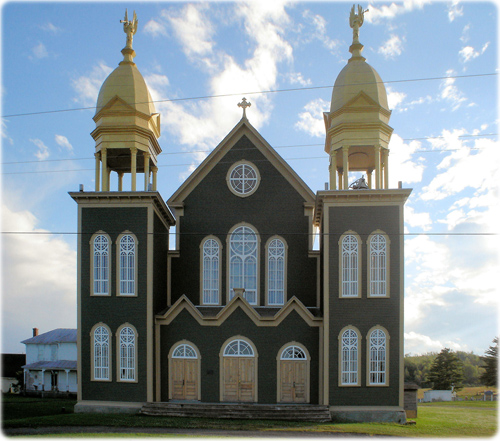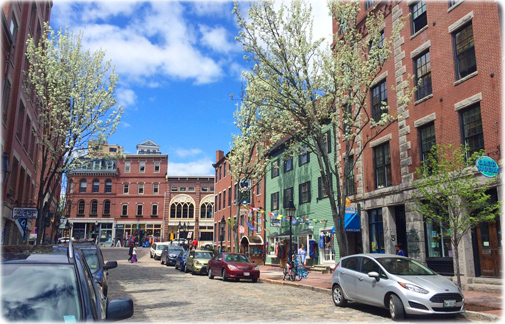 Church Notre Dame de l'Assomption in Acadian Village (photo NPS).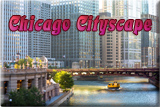 Copyright © Geographic Guide - Travel United States of America.