The District of Columbia is a federal district of the United States of America. It is coextensive with the city of Washington, D.C., the national capital, located on the northern shore of the Potomac River, between the states of Maryland and Virginia. The city has a total area of 177 km².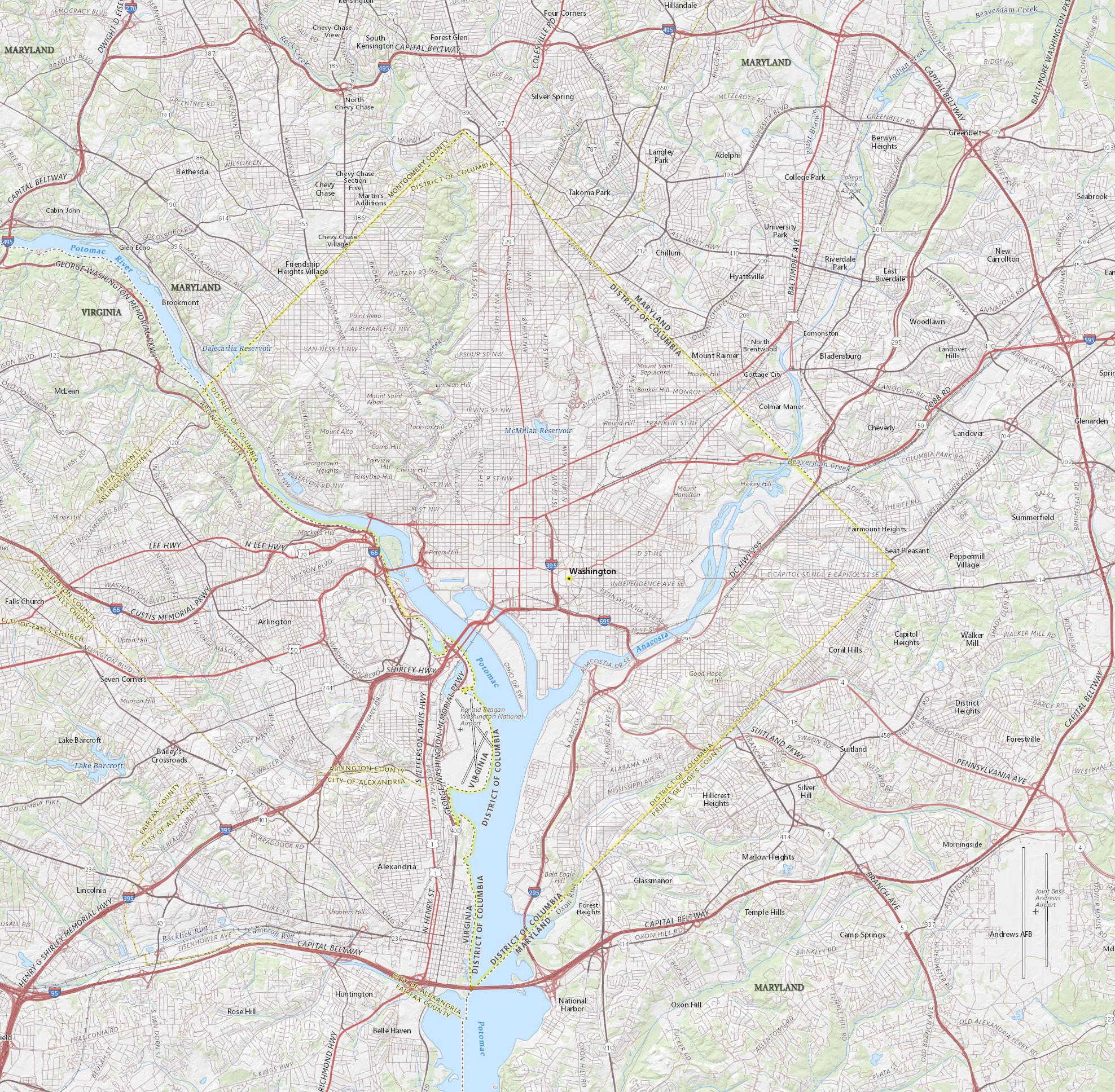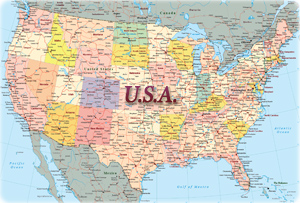 Cherry Blossoms around the Tidal Basin in Washington, DC (Courtesy of washington.org).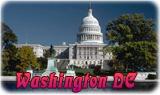 Copyright © Geographic Guide - Travel United States of America.
Source (edited): USGS National Map.