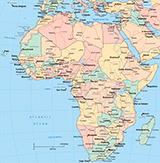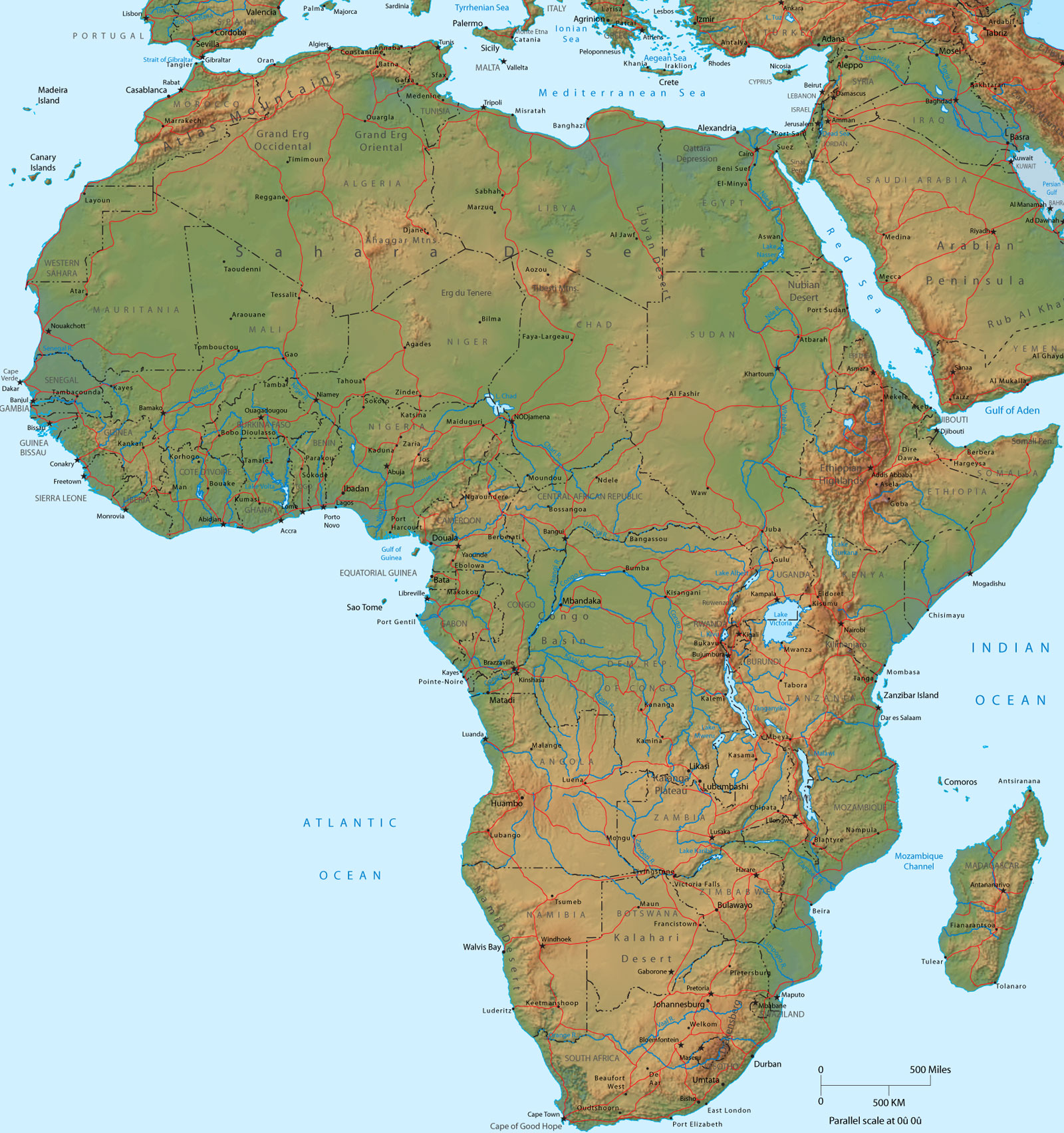 More maps of African countries: Algeria, Namibia, Malawi, Egypt, Kenya, South Africa, Zambia, Morocco, Angola, Tanzania, Zimbabwe.
This image shows the Namib Desert. It was acquired on April 11, 2018 (NASA/International Space Station). Rainfall is negligible over the sand dunes here. This allows strong southerly winds to build up the north-south linear dunes. The mountainous landscapes are sculpted by rivers that occasionally flow with water. They appear as numerous finger-like river channels that flow down to the sand sea and evaporate.
Copyright © Geographic Guide - Travel, African Continent.