The State of Arizona, in the southwestern United States, was admitted to the Union in 1912. The capital and largest urban area is Phoenix. Arizona is bordered by Mexico and by the states of California, New Mexico, Colorado, Nevada and Utah.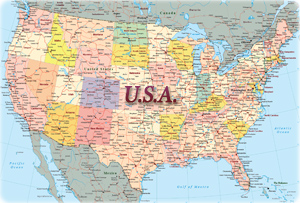 Tourists at the Canyon de Chelly, Arizona.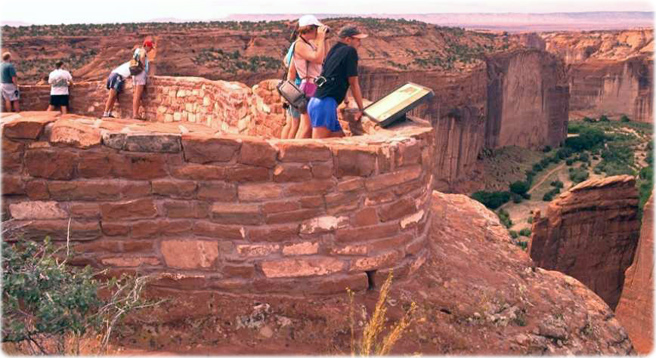 Copyright © Geographic Guide - Travel United States of America.
Source (edited): USGS National Map.